Im trying to debug a rule 5.1 that used to work <2.3.3.138 (I did several updates lately and am not sure what/which broke it).
No actions run even though the rule is triggered.
I disabled /all/ the actions and inserted a log command as the only action. even that doesn't run.
It's triggered by a lzw31-sn with the inovelli driver
Both the physical button and the on/off button the device page show the same behavior: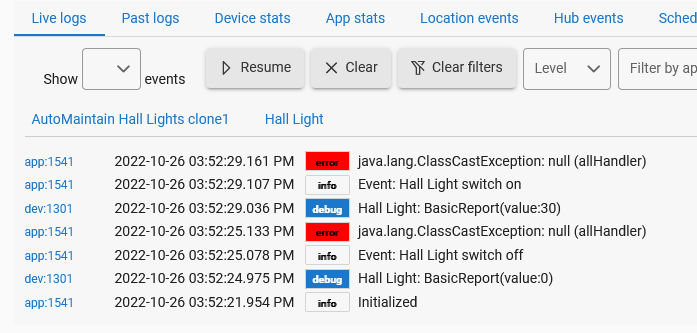 clue? @bravenel ?