Hello All,
I am very glad to be part of this community and have been home automator for 10 years with over 200 devices on Smartthings. I am transitioning everything over to Hubitat now and had a few general question regarding my initial Rule Machine 4.0 scripts.
When is an "END-IF" necessary?
Can common conditions be referenced once instead of during each "ELSE-IF"?
When turning-on a dimmer to a specific level, is there a single Action to achieve this?
How can I insert a delay (ex. Motion sensor inactive for 5 minutes)?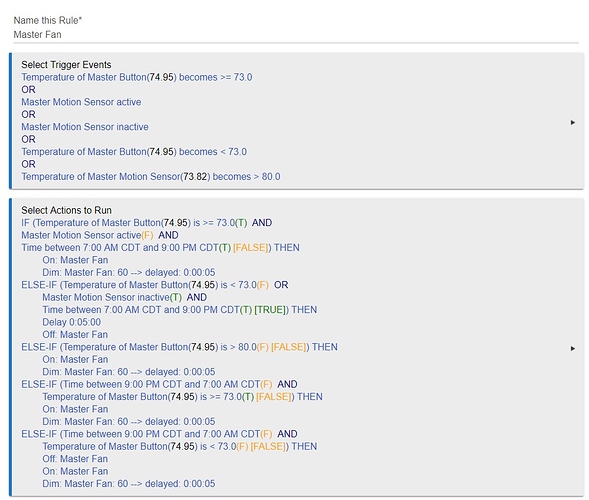 Thank You
Matt