Evening everyone.
Had the plan of using LED lights under my bed to offer night light if my wife or I have to get up in the middle of the night. As this will be my first venture into this avenue, wasn't sure what I was looking for. So ordered up a long enough run and it arrived today.
As I"m connecting things to test, I learned has an app for my phone called MagicHome. After seeing some lights flash, came straight to my HE support looking for HE integration.
I did find the post from AdamK who wrote drivers, which are great, but not sure if I'm missing something.
HPM doesn't recognize, but when I add my own drivers manually, either import of copy and paste, attempting to save presents with the following error.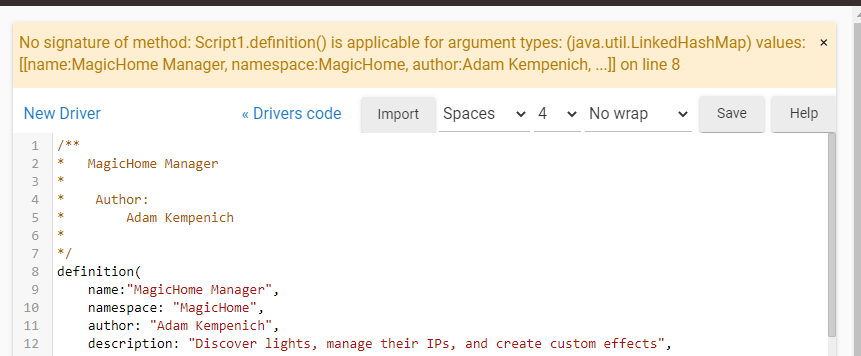 Which is preventing it from saving.
Thoughts? Suggestions?