I recently enabled the Nest Presence Device on my hub. I have two thermostats and seven Protects. The presence device works correctly, following the Nest home / away status.
I'm concerned because I took a look at the Events for the Nest Presence Device (on the device page). I found the presence changes, as expected, but I also found many more events named "lastUpdatedDt". These seem to happen at the rate of approximately one per second, and sometimes faster.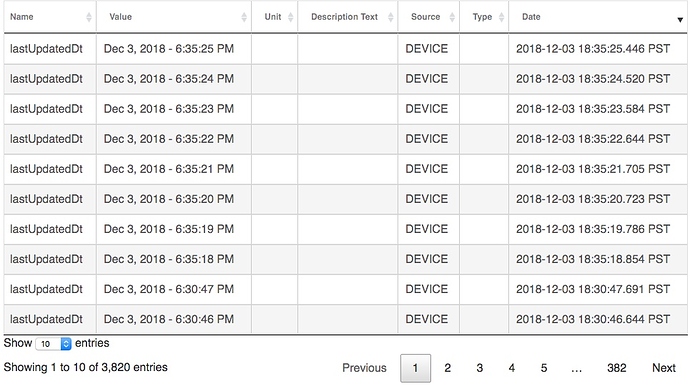 Is this expected?
Thanks for any insights.
-Scott