My wife and I like to know when the mail has arrived and then go retrieve it. We don't have issues in our safe neighborhood with mail theft, but if we did that would be even more reason. Combine that with my need to continue to find home automation projects to keep me busy led to tackling the mailbox.
The majority of my home automation network is Z-wave. My daughter's room is at the front of the house facing the street and where the mailbox is located, about 30ft away from her bedroom window. In her room I have a GE smart in-wall switch and a GE plug-in smart switch for lights, both are main powered repeaters and support beaming.
The mailbox is entirely made from metal which lead to the first issue to overcome. I went outside and tested a Z-wave contact sensor and it would report events outside the mailbox, but not while inside. Which then lead me to find a contact sensor with dry contact and then use a separate reed magnetic sensor.
Parts list: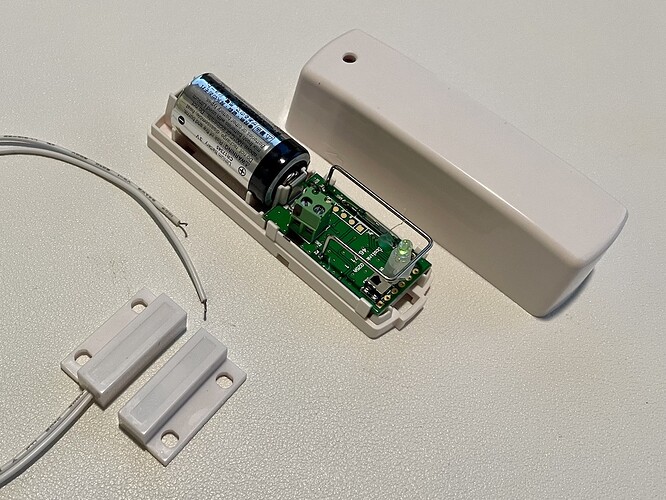 The key with the dry contact sensor and magnetic reed switch is I can put the switch inside the metal mailbox and the contact sensor outside.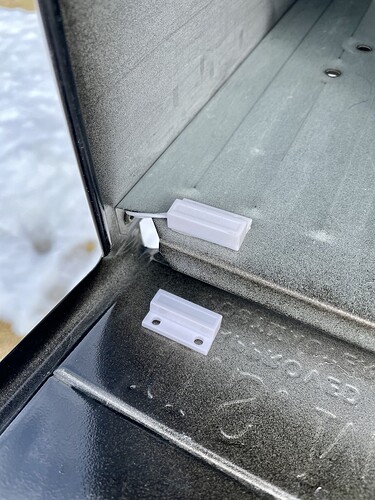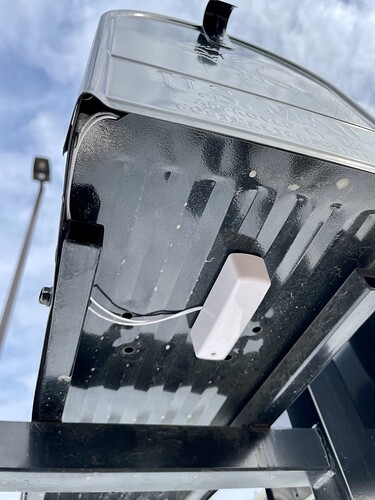 Ok so now I have a working sensor that triggers when the mailbox is open/closed, now for the automation side.
Automation steps:
Created a virtual switch in HE called "Mailbox Status".
Created Simple Automation Rule 1.1 rule that when the contact sensor is opened it turns on the virtual switch.
Passed the status of the virtual switch through Maker API > Homebridge > Apple HomeKit.
Created HomeKit automation that when the virtual switch turns on to play a single chime bell on the Apple HomePod Mini located in the kitchen/living room area.
Created an Apple Shortcut where at anytime you can ask any of the HomePods throughout the house "Hey Siri, has the mail arrived?". The shortcut checks the status of the virtual switch and responds with either "Yes, the mail has arrived" or "Sorry, the mail has not arrived yet".
Created a Rule Machine 4.0 rule that each day at midnight resets the virtual switch to off, so the next day the automation cycle can repeat.
So now each day the second the mail is delivered we get a chime bell played. If we miss the chime we can at any time ask Siri if the mail has arrived yet and she will let us know. The automation all works instantly, as I can hear the chime and look out the window to see the mailman pulling away from the mailbox.