Folks,
I'm back to embarrass myself once again by announcing that my C5 appears to be unreachable. The hub LED is green, but it's totally unresponsive.
I awoke this AM to find automations working properly, but the hub was unreachable via Google, the Android app or the http interface.
The hub is entirely unresponsive, including on port 8081. When I disconnect- and reconnect the RJ-45, I can see the light go out and back on again on my switch, which means the C5 is physically connected, but my router has it greyed-out. Hubitat's cloud servers say that it last checked-in right around 2:20AM, just after the switch to Standard Time from DST.
I just left it unplugged for ten minutes and powered it up again. Automations still work properly, so something's running. When I try to connect to it at its assigned IP address, the connection times out. When I try to find it conventionally via the Android app, it times out. But when I do an advanced search, via its MAC address, not only is the hub found, but its IP address is correct as reserved.
But when I hit "Connect to hub," it times out. Any ideas?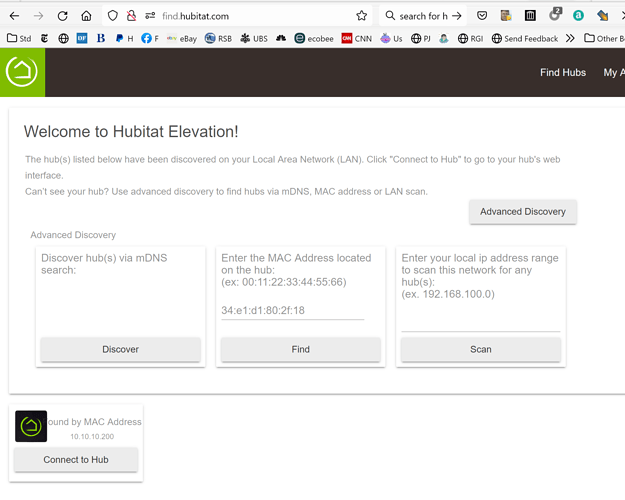 Thanks in advance,
Jeff