Hi,
I would like to use MODES to change light intensities at different times during day.
I setup Set Mode at Times table but when the time passes the chosen time the MODE doesnt change. I am unable to find a problem.
This is my testing setup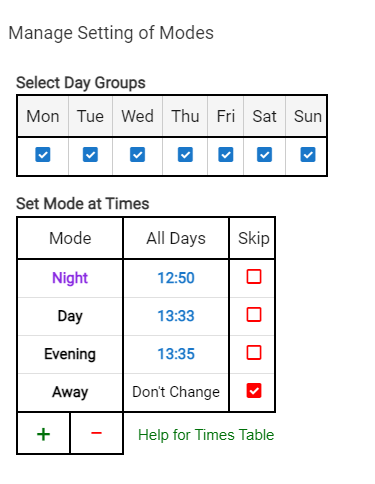 I got the device more than year ago, but started to play with it now. Made update to platform 2.3.4.134. Hardware revision is Rev C-7. I am using 24h format, although dashboard still shows AM/PM. I have proper timezone setting. No geofence. I did soft reset ,removed power, reinstal manager... nothing helped
I have some day and night changes in logs but i think i did them with Set Mode in Mode Manager.
Any idea why the modes are not changing?
thanks