Ok, gang. I usually try to troubleshoot the best I can solo, but am truly stumped on this one. My Mode Manager has not triggered on presence since I updated firmware last week.
Life360 app is working fine, logs show us coming and going. Deleted Mode Manager and reinstalled. I can manually change modes no problem, it will change to Night mode at the specified time. For the life of me I don't know why it just stopped triggering on presence.
I don't see anything in the logs that looks suspicious, but will share whatever will help. I was expecting to see a bunch of threads with this same issue, but didn't see any at all…

Any assistance/insight here is appreciated. Am I the only one that is having this issue?
Presence Log Registering Fine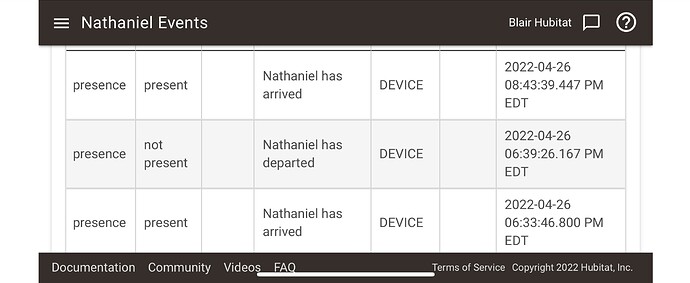 Mode Manager Settings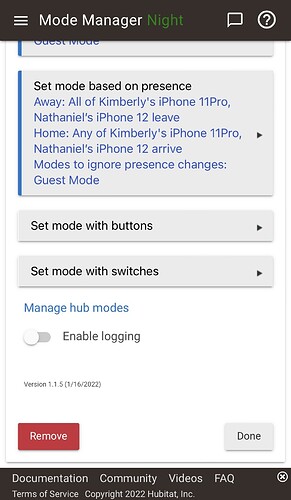 Location Events Showing Mode Not Changing