Hi all,
I'm a recent ST transition and have ran into a few issues. This is one I can't seem to fix. I'm sure it's something simple.
I'm using push notifications via WebCore for certain monitoring activities and realized a few days ago that they had not been coming through. When I attempted to check for notifications I receive this error in the app: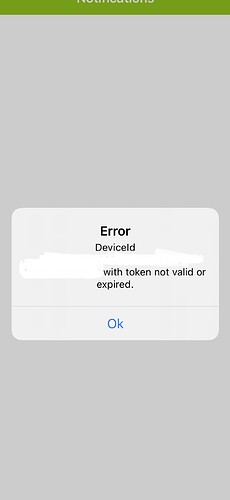 I've attempted to forge close the app to refresh the token with no luck. Any ideas how to get the token to refresh? The mobile is an iPhone 13. I have attempted a hub reboot and still no success.