I am an Android user (Note 10+) and use a Samsung gear fit pro 2 watch for notifications.
For the most part I am pretty happy with the notifications I am getting from hubitat, through the hubitat app, but if I let my notifications pile up they seem to stop alerting me anymore until I clear them.
The magic number seems to be 24, or at least that is what my notification menu shows me when I notice then not working.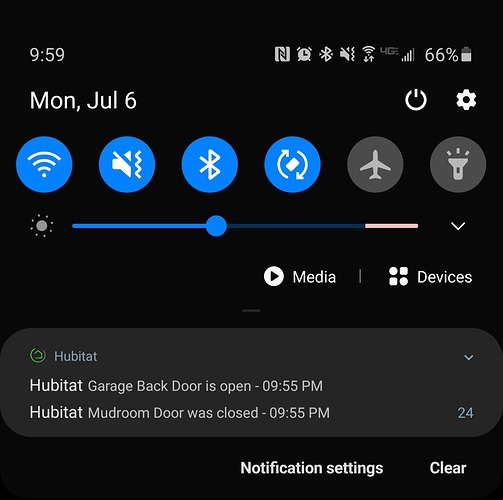 As soon as I clear them the next notification fires off and alerts me on my phone and watch as expected.
I am wondering if anyone else experiences this ?