I'm on 2.2.9.131 release, I'm having issues in ML where the Event Subscription is not removing for the "Don't turn on if turned off manually" if I disable this option.
Settings:


Logs: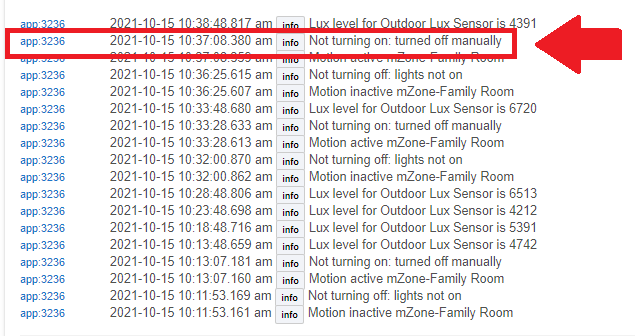 Event Subscriptions:

So far what I tried is I already toggled this feature on, hit Done to save changes then toggled off, hit Done to save the changes to that ML Rule. I also did a Soft Reset then Restore just incase of DB corruption even though I never saw any errors indicating that but didn't help either. I know this started before the 131 release though, I've noticed it for while now but at first thought maybe it was my sensors or something else but I didn't have a chance till now to troubleshoot more.
I can't remember when I disabled that option, probably was a few weeks ago if I remember right since I decided I didn't want this option enabled anymore, probably has been an issue since then.