Hi there! I have just taken the first step in migrating from Smartthings to Hubitat after outgrowing Smartthings and getting frustrated with outages (the usual story).
I have most of my devices up and running the only bit I am stuggling with is getting an edge use case up and running.
Background
on Smartthings I used the Lock User Manager from RBoyApps which enables me to have a user enter a code on a Yale keypad, and this either opens just the keypad lock for couriers etc to get into the garden, OR for trusted people it opens the Keypad lock into the garden AND the front door lock.
What would be the best way of getting such functionality up and running? I have both locks linked and have installed the Lock Code Manager but can't figure out a way triggering actions / automations based on the user / lock code used.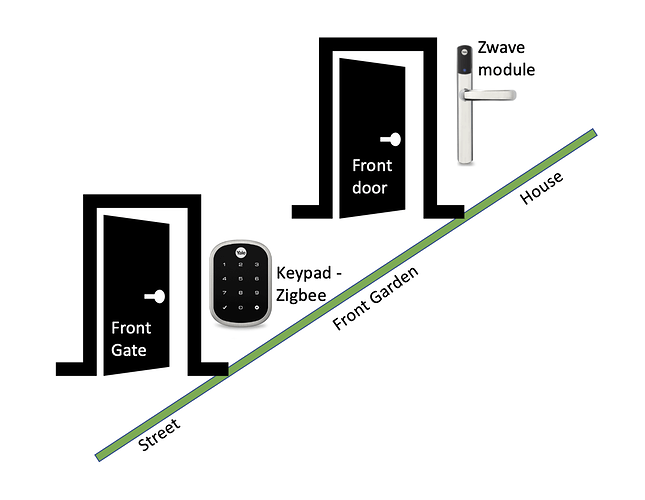 thanks for the help!