I bought two of these from Amazon and they've been working well for 6 months:
I just got my Hubitat Elevation and I'd like to control from HE instead of the MagicHome app that the manual indicated should be used.
I installed a driver I found reference on this forum:

Under type, I found the device "MagicHome Wifi-- Controller (RGB) which seems right.
MagicHome shows CD5E2C and CDC5F8 as device names. Do I use those?
I found the Ip address for CD5E2C and set that up, but I can't find anything about port being used in the MagicHome app. So, Ieft that at 5577.
The logs showed many failed attempts to connect, but it finally succeeded. Now I see the correct device state under devices when I turn the controller on and off using the MagicHome app. Yeah!
So, I tried doing the same for the second RGB controller. Different IP address and device name of course, but attempts to connect fail: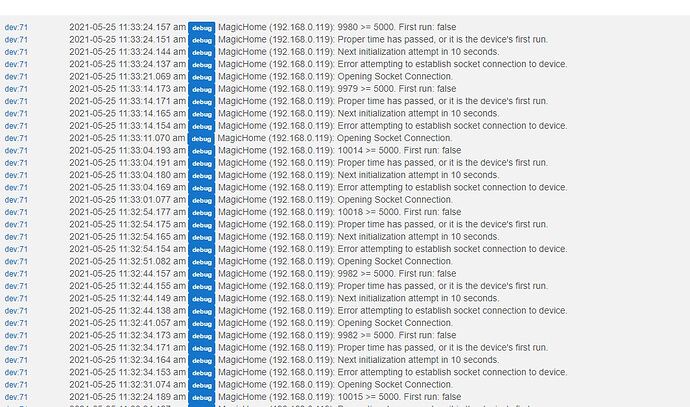 I can ping 192.168.0.119: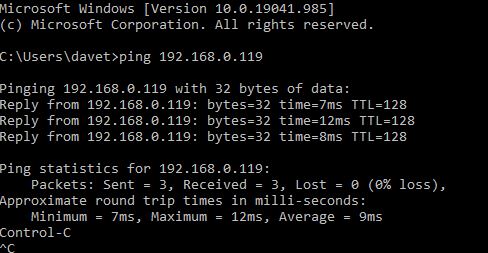 I can still control the device with the MagicHome app.
Do I have to put the device in a discovery mode? (I didn't do that with the first one that eventually connected).