I have set up a rule where by at a set time of day the rule runs but pending conditions (temperature must be <= as show here)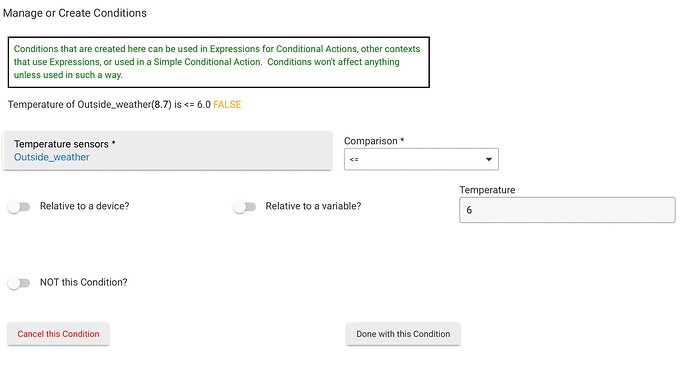 however, the rule still executes regardless of what the temperature is.
What i dont understand is why this has no effect and what is its purpose.
thanks all
PS- The fix i have found is to create a "required defined expression" though i still need to understand the above.