I'm trying to use the Button Controller app to mimic standard Pico behavior with a group of lights (also connected to Lutron switches). I have set up the rules to mimic on/off/up/down behavior when the Pico buttons are either pushed or held/released.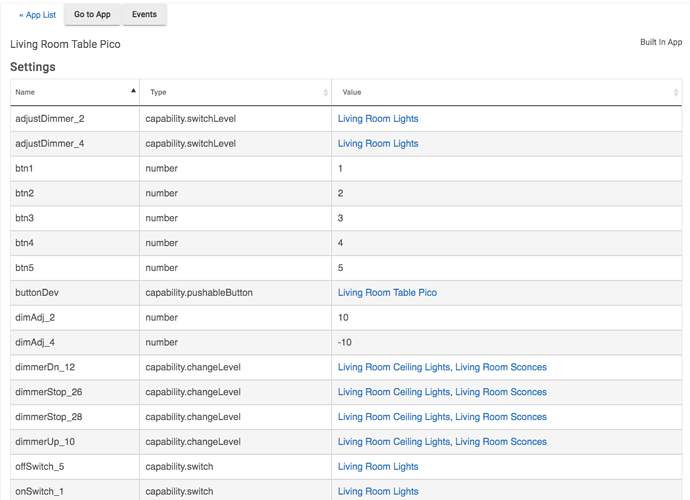 The performance of the Lutron integration is leaving a lot to be desired. There are lags of up to several seconds before Pico events are logged in the Lutron Telnet app. Some button presses are not registered at all. The issue does not appear to be on the Lutron end because if I also configure the Pico to control a light via the Lutron app, the response is instantaneous. Even when button presses are recognized, the response of the two lights in the group varies wildly -- one of them may respond immediately, the other takes several seconds to respond. Again, the problem does not seem to be on the Lutron end, since they respond instantaneously to control from the Lutron app.
How can I debug the cause of the slowness? Is my Hubitat hub simply under high load and slow to process the telnet traffic from the Lutron SmartBridge Pro? Are there any diagnostics I can look at beyond just looklng at the Logs tab and counting the delay from when I press a button to when the Lutron Telnet app logs the event?