The logs entry is blocked by the "disconnect now" overlay.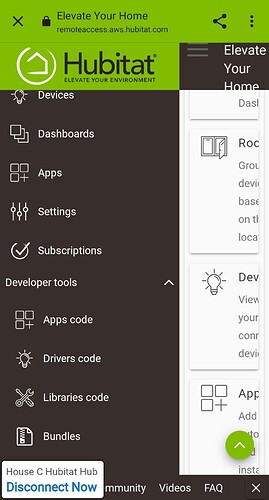 If you know it's there you can click in the open space to the right. And I know you can get to the logs from the device menu. Just reporting the issue.
On browser its mostly clickable although the bottom "margin" of the clickable area is blocked by the overlay as well.