tag @gopher.ny
Title is probably not helpful.
What I observed and cannot understand is:
Yesterday I copied data from the log to excel
Today I copied the same data from the log and the time stamp is different.
See yellow below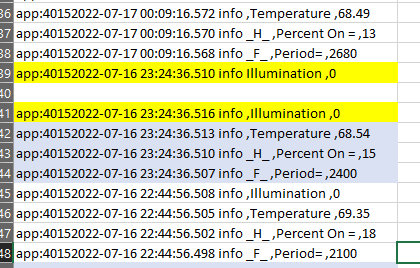 Now I doubt the 6 milliseconds will matter to my data
but I do find the difference odd.
Perhaps it is converted each time the logs are accessed and the conversion has some variability?