I am in the process of moving away from Vera and on to HE. I have been using a virtual test lock with LCM and it was working as expected. I could easily add a user and define the Enable On/Disable On settings and it would work perfectly. I know that LCM has a limitation prohibiting the defining of a PIN to work for only a set of hours on specific days, but I figured out how to do this via some rules using the set.code and delete.code options when the triggers were met. However now I have a Z-Wave+ device connected to my HE and I'm having a hard time getting things to work as they did with the virtual test lock.
The users that are "Always Enabled" do get added into my Kwikset 912 with no issues. I have had to retry a couple of failed jobs, or delete the failed job and try again. But the codes do get pushed into the lock. However when I set an Enable/Disable time restriction the user disappears from the list when the enable time is met. I also do not see them within the device properties itself. If I add them again, as if they were new, and not set any restrictions, they then appear within the list with a "pending disable" message. And at this point they also appear as a user within the device properties too.
I really want to continue moving off of my Vera, but this hiccup is causing some frustration/delay in doing so. I also don't know if it matters, but the HE added the Kwikset 912 as a Schlage device. I did set the Type to generic Z-Wave Lock. I even tried excluding and including the device a second time just in case. The only other change is that I did all my previous testing on HE 2.2.8 and I am now on 2.2.9.134. I did delete all the existing users from LCM, or those that I could see, and re-added them. Anything else I should try or look at?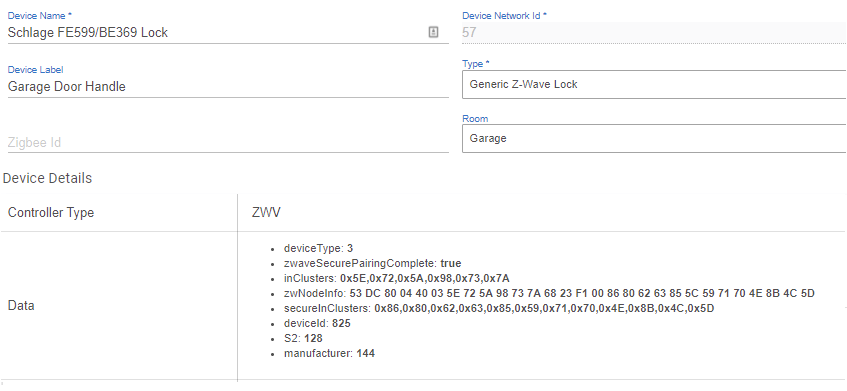 Edits:
-- Specified my exact version as 2.2.9.134