I've been using this motion lighting app for my hallway lights for a while. I have a motion sensor on either end of the hallway. It works well.
I just tried adding a switch to disable off (when on) "ZAlexa: switch hanging laundry", but it seems even when that virtual switch is on the hallway lights are still turning off automatically after 1 minute of inactivity.
Here's the app: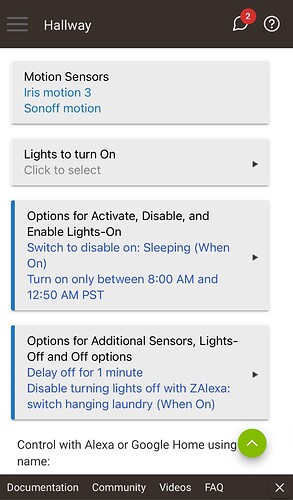 Any thoughts? Thanks!