Just got 2 Xiaomi Mijia Smart Light Sensor GZCGQ01LM from Walmart
Both paired with HE successfully but both not reporting anything at all.
I know, these toys are not officially supported but I decided to try them.
I found at least 3 different drivers for these sensors and tried all of them.
But unfortunately my new light sensors did not like any of these drivers.
Logs was showing only my attempts to change something on the device page(s)
but no real sensor(s) activity was recorded.
For instance, here is a Current State from the device page for the @markus driver: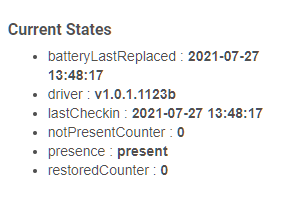 It could be these sensors came with new firmware which made them
incompatible on purpose with anything else except for the Aqara hub.
But it could be I am missing whatever step(s) in order to get them working.
Any ideas what should I try?