The Motion device is
manufacturer: _TZ3000_4ggd8ezp
model: TY0202
It seems to be a basic motion detector that works well w/ Tuya Multi Sensor 4 in 1 Driver
I noticed in the logs that when it goes back to INACTIVE it details
"Motion reset to inactive after 60s"
Other basic motion sensors doesn't show that elapsed time detail in the logs, just that the sensor was set to inactive.
Having tested quite a few motion detectors, it seems to me that when the device reports elapsed time of inactivity, this means (i assume) that the device can be configured to go inactive after X seconds.
However upon enable the ADVANCED OPTIONS on this driver, I dont see the option to do so: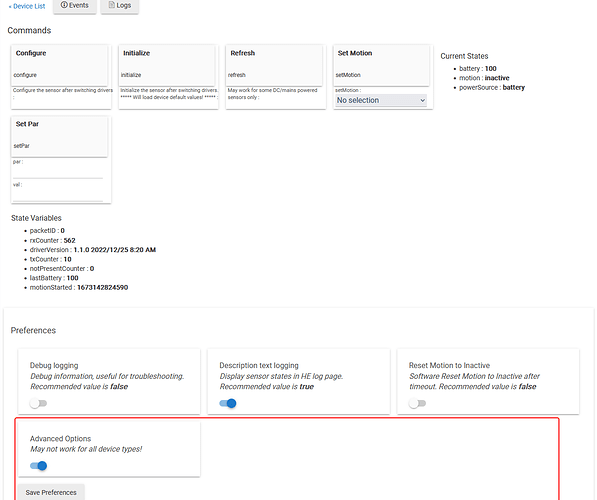 So am I right to assume this device's inactivity period is configurable?
How to do it then?
Is this what the Set Par option is for?