Is there anything published on what all the items on this page mean?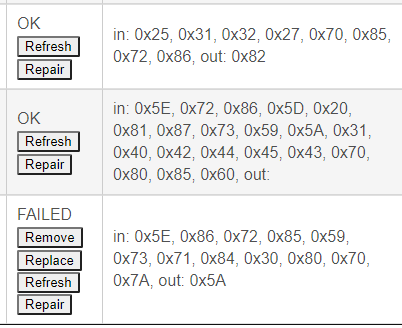 Specifically, what happens when I select Repair vs. Refresh? While I understand Remove, what does Replace do?
But, perhaps more importantly, what do all the in: and out: items/codes tell us? Why do some devices have an out: and some do not, etc.?