Good Morning, If a house has Honeywell Alarm Kit compatible only with Honeywell Devices, I will not be able to control it's magnetic/proximity sensors or Siren Alarm.
My question is, If it possible to complement both systems like using an "OR Logic Gate" I imagine something like Connecting OR gate to the input of Siren with both systems. IF Honeywell activates, then Siren will Sound. Also if Hubitat activates then Siren will also Sound.
Everything works by Protocols(language) and not everything speaks the same, but pretty much everything works with Signals and electricity.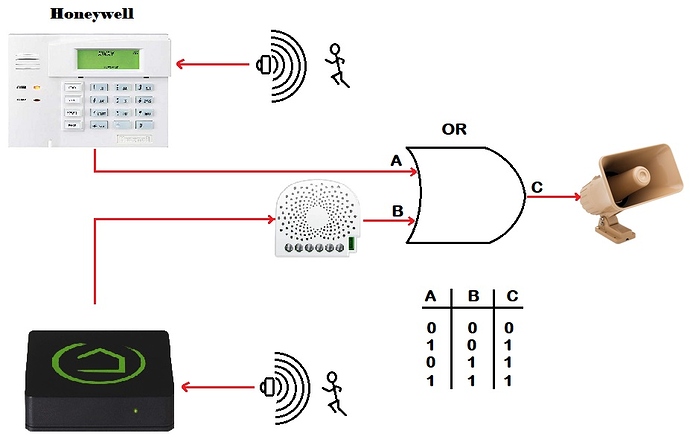 Do you guys think this could Work?