So I am using this driver for my Iris Plugs to get additional tools for the Z-Wave Repeater portion.
It seems to be communicating fine, but under the Z-Wave Table for HE after a reboot, these devices are never communicated with, but the moment I force communication via the driver it responds fine. The interrogation of the device shows this: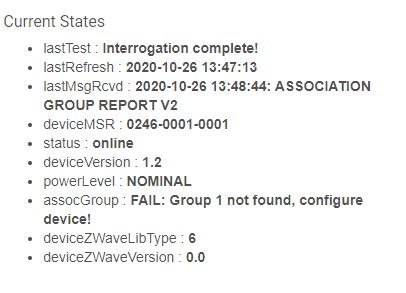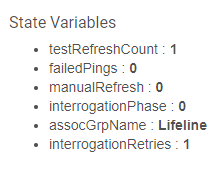 Any ideas what is causing the "Group 1 not found, configure device!"? I tried clicking the configure on the device page but that does not seem to do anything.
Any help would be appreciated.