I have two of these. One upstairs and one in the basement.
Note the VOC jumping from around 60 to right at 500 in the period of a few minutes. Both the upstairs and downstairs monitors detected a large increase in VOC around the same time.
I wouldn't say it was a glitch because both do taper off over time rather than going back to around 60 in a few minutes.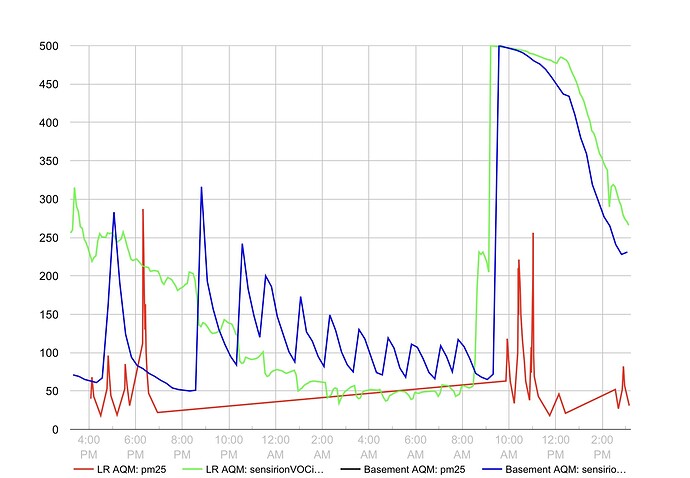 Vapors from a poltergeist?