Hello all,
I have a fountain in the garden that needs topping up water every few days and I was hoping to find a simple solution to monitor when it's below a certain level.
I've seen previous topics about making one using a Contact sensor, but I don't think I have enough experience in electronics to pull off something like that.
I've also read that the flood sensors aren't made to be always in the water.
Would there be a simpler solution, albeit more expensive?
Here is a picture of my fountain in case it helps.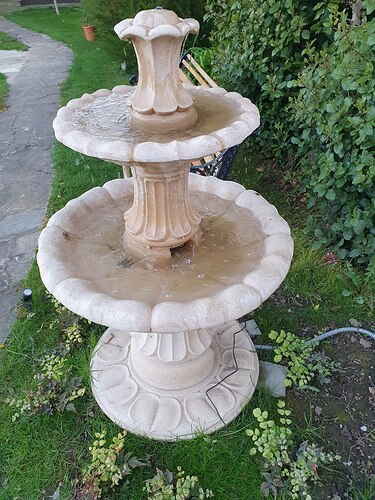 Thank you!