This was dead easy to do and was in response to me needing to stay up till midnight last night waiting for my Y-axis brackets to finish, so I could turn off my CNC extraction system (I wasnt keen to leave my shop-vac running all night).
So I dug through my collection of Zigbee modules till I found a Samsung Smart plug with Power monitoring. I installed that for my CNC / Spindle motor power and then used a cheap Nue socket to control my Shop-Vac.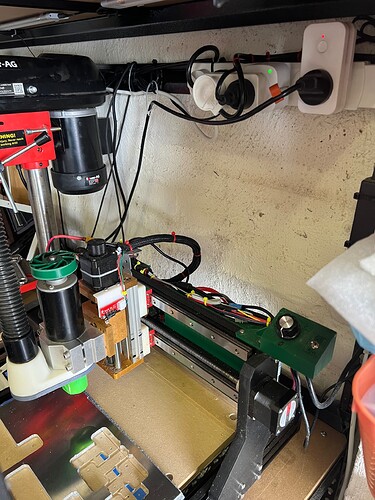 The rule in Hubitat took me all of 2 minutes to create, and it even notifies me when the CNC machine finishes its Job.