Had the plumber do some pipe work at the condo this morning (while the water was off). When they restored water at the building the pipe began leaking while nobody was home. Fortunately, Hubitat sent me a text message


And I was able to contact the building manager to shut off the water.
Not sure why HSM reported Water Alert on my August lock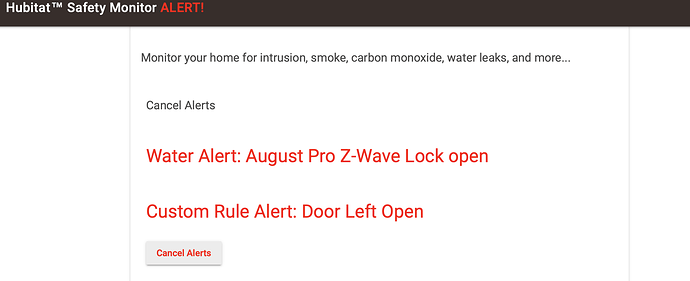 The leak occurred for about 30 minutes which partially flooded the apartment...without Hubitat it would have been much worse (potentially leak into neighboring units).