I have written a small driver to monitor the status of all the lights switches on my network.
I have the maker api installed.
I am using httpGet on an array of device ip's.
Now that everything is working well, I am disabling all the debug logs from the apps/drivers I use. However, every time the httpGet executes, I have three debug messages for each url.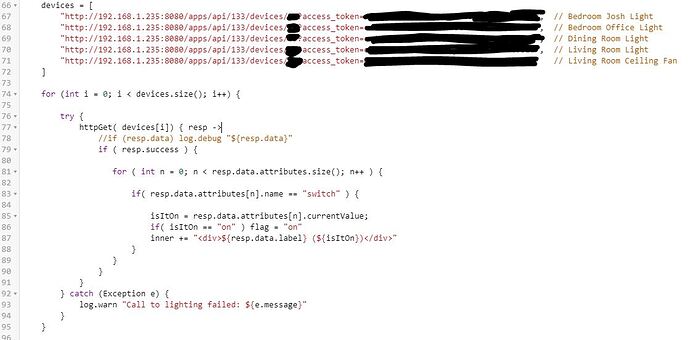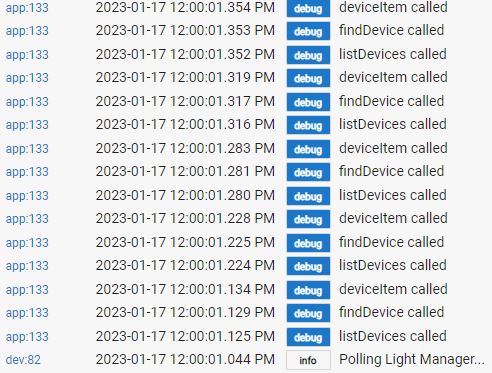 In the screenshot, it shows a "listDevices", "FindDevice" and "deviceItem" for each of the url's in the array. I can not find anywhere to disable this debug logging. Any ideas?