My goal is to provide visual status of various contacts and locks around the house using Hubitat and Inovelli LED notifications. Below is a flow chart with how I would like it to work.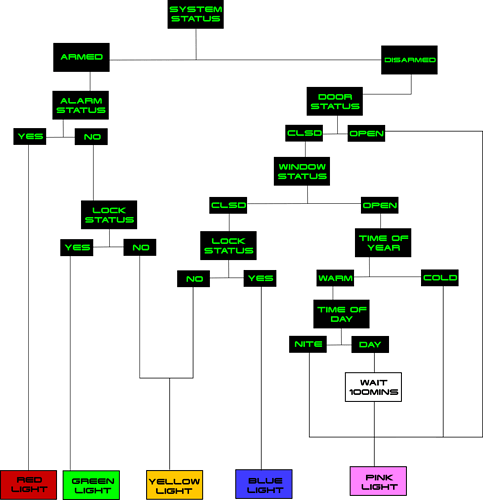 I followed this flow using rule machine 5.0 and came up with this: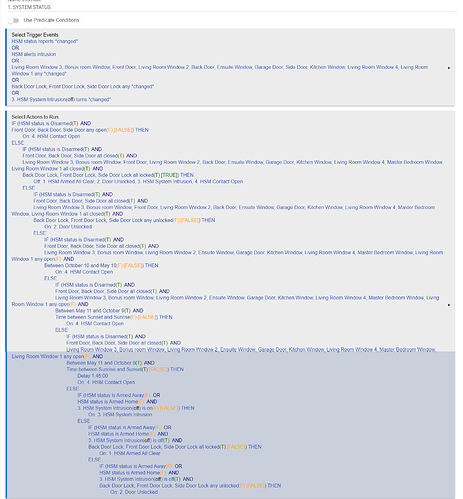 I feel this is fairly clunky and there are more efficient ways to accomplish this. Anyone have any input on ways to improve this? Additionally I have one bug where if the window is open, the yellow light will not come on while in the delay. Not sure on how to fix that one yet.