My HSM is displaying odd wording... It has been doing this for several versions now, and as it isn't causing any issues, it is/was low priority. However, from a visual perspective the time has come to address this!!
If my system is actively Armed Away it displays this in the app list:

Going into the HSM App, it displays this: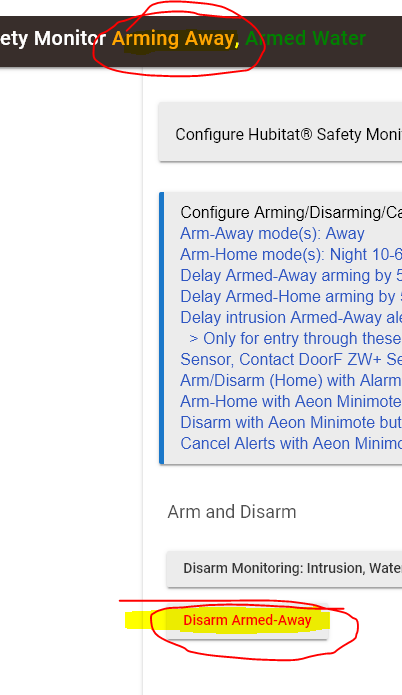 Any way to fix this?
Note: The HSM state is correct; it is Armed Away. it triggers appropriately etc.
Thanks
J