I have the following rule in my HSM to alert if there is a water leak: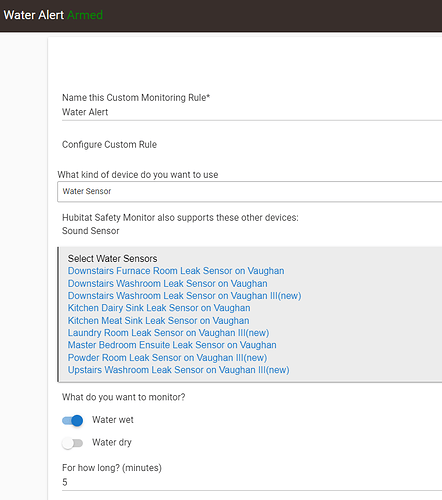 Does this not mean that the water leak sensor has to show "wet" and remain "wet" for at least 5 minutes?
The following is an excerpt from the events of a particular leak sensor:


This shows that the sensor was "wet" for a total of 1 second!
Why did the Alert of HSM turn on in this case?