I created a Rule that when our Side-Yard Gate is opened, it makes an announcement on our Sonos speakers at 40% volume and also sends a Push notification on my phone saying "The Said Yade Gate has been opened". Then after a 10 second delay, it resets the volume back to 25% and announces the reset.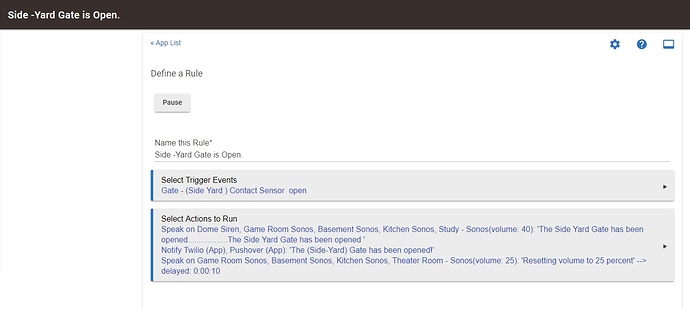 Which works great every time. BUT, when someone is working in the yard and has to open and close the gate five or six times in 15 minutes it drives everyone in the house nuts as well as my phone sounding like a door chime.
I'm wanting to simple add that once the Rule runs, that it can not run again for 15 minutes. No matter how many times the Gate has opened with in that 15 minute time frame.
I know it's probably very simple to do, but I'm not that great at creating rules. Plus I'm having a brain freeze trying to make it work.
Thanks for any help.