I was in my kitchen doing something at the island. It was around 3pm and the light was on like it should have been and then it was off. But I was not done in here. I was right below the motion sensor. That should have NEVER turned off like that. UNACCEPTABLE.
So I go to my interface. Check the logs to see if the sensors are responding. They are. Hmm ... Virtual switch was on.


Let's check the rule.
Can you see the problem?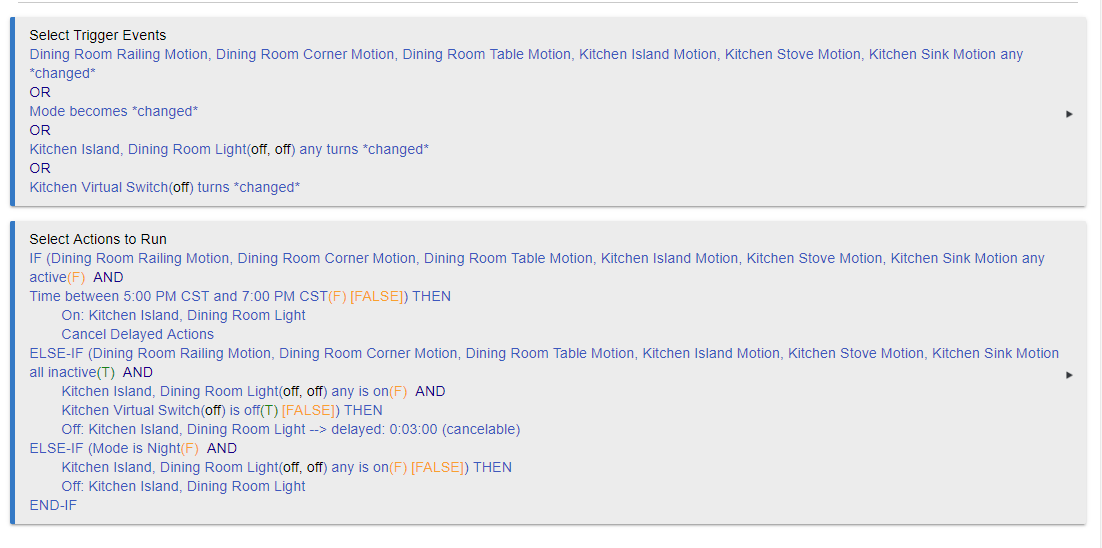 No one to blame but myself.