Restriction is blocking the event.
Here's my simple case: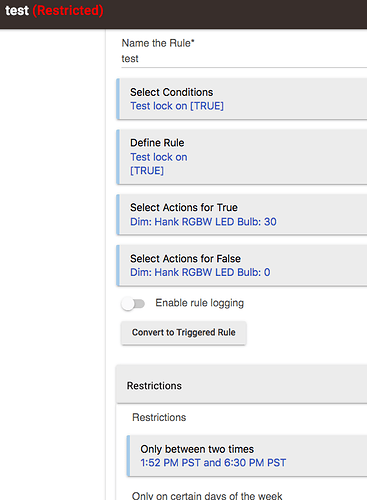 Notice RESTRICTED in red at the top. The rule will not be available for events until the restriction goes away. But the Event has already occurred! The lock (test lock in my example) is already true. When the restriction goes away:
There's no evaluation done because it's event driven, and the event of selected Condition did not change.
The solution is to move the Restriction to a Condition.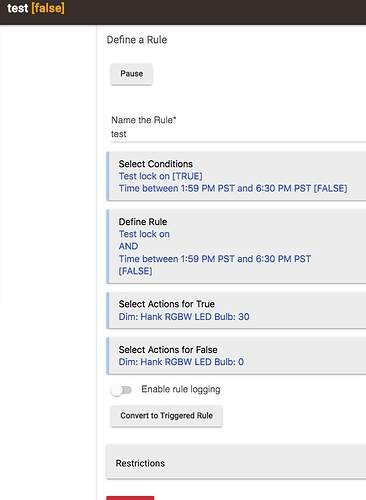 When the time comes (a minute from now) the Time goes true also.. and is an event, causing the Rule to be evaluated.