Have a SonOff motion sensor in the kitchen to turn the lights on IF the time is between sunrise and 9:59 PM and stay on as long as there is motion and if no motion is detected for 30 minutes, the lights turn off.
The lights turn on as programmed, but the lights turn off long before the 30 minutes has elapsed. We can be sitting at the kitchen table 5 feet from the sensor and the lights will go out.
I heard her mutter under her breath "I wish we could go back to regular bulbs and switches".
Here is the rule :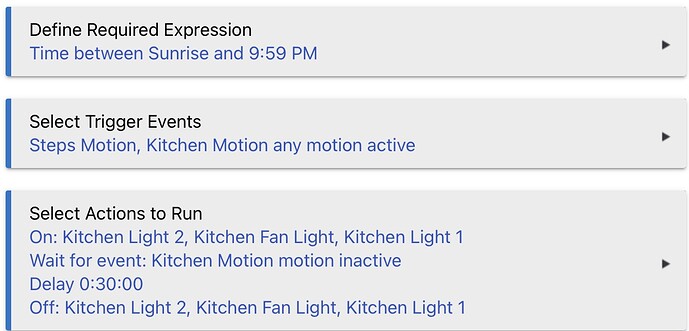 Any ideas what I am missing?