Here is how I have the RL instance setup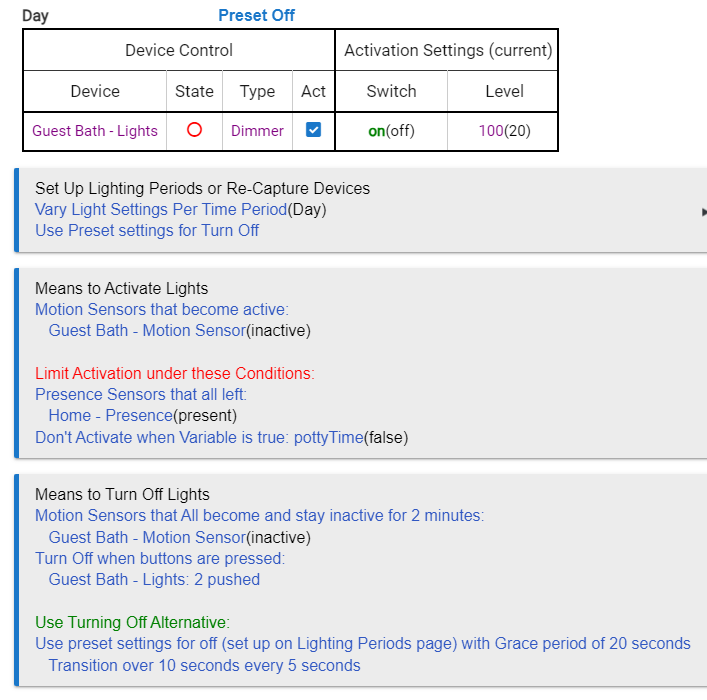 Here is what happened according to the log.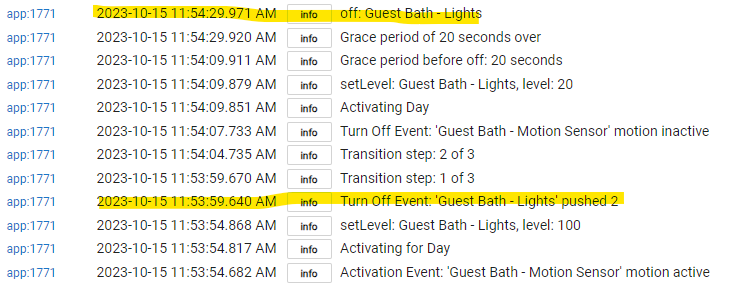 The problem is that the light didn't turn off when I hit the off button on the switch. I did initially have "turn off when switch turns off: guest bath - lights" but that was worse. It would turn off, and then the transition would immediately turn it back on. Using the button pressed event at least prevents that from happening.
So how do I make it so when the lights are turned off, they actually turn off and not start transitioning?
EDIT: I also tried using the "use switch to stop transition" option and the light still turns off and then immediately back on to start the transition.
EDIT2: Uummm... after trying the above there is no way to turn off the "Optional: Use switch to stop transition" setting. The only thing in the dropdown is a list of switches. There's no way to select "no selection" or the equivalent that I can see. So I think the only way for me to get rid of it now is to create a new RL instance.