Couldn't be simpler, right?
Not working
The "Garage" device does show "in use by" this rule..
(I tried a "Notifier Light: On" action as well, that didn't work)
It's not creating any log messages, so it's not being triggered.
I have other RM 5.0 rules that take actions based on the garage door being open... those are working fine (they have predicates though).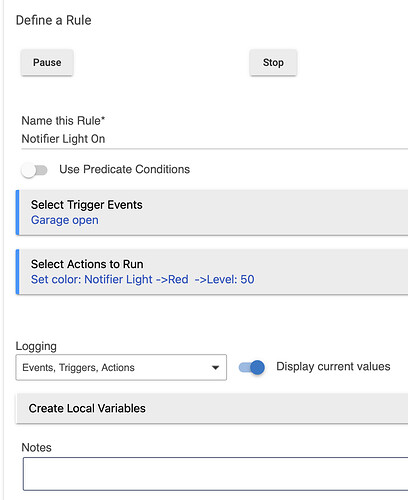 Hub software version
2.2.8.155