Recently I learned about a 'hidden' feature I hadn't noticed - the ability to 'disable' an app: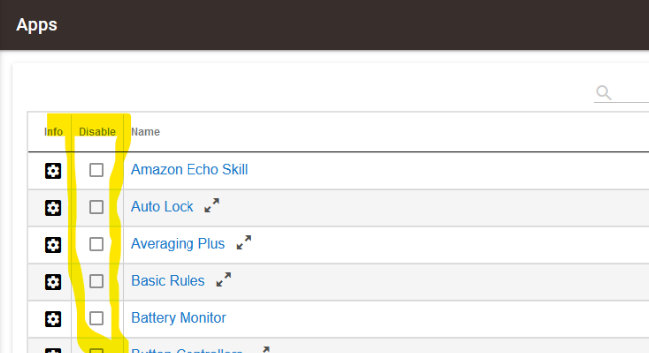 This came in very handy... I submit it would be useful to 'disable' devices in the same manner. Generally speaking, I have things, bulbs, switches etc that I remove that are going to be used elsewhere or I don't want to reconnect at this moment. Or I may want certain devices to not respond to commands for testing, etc.
Currently, I have a single device that can not be identified in the normal ways but keeps showing up, without any interaction on my part. it was suggested this is some previously paired device or something. Regardless, I delete it. It comes back a few hours later. In case it is a neighbors device getting into my network, it would be nice to 'stop' that device from any actions.