Looking for some help as to how I can monitor the energy usage of my new washing machine and tumble dryer. They're both wifi connected using LG's ThinQ App which has the most useful energy monitoring you've ever see...look at this...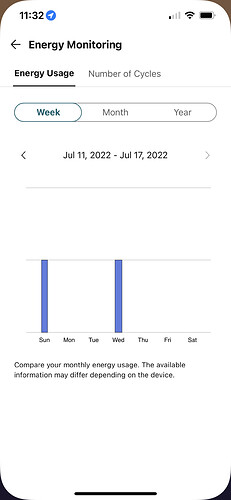 A graph with no labels or information - absolutely useless.
Does anyone know if it's possible to somehow log each cycle and get the real usage data from it - if it can be done with the built in wifi access and API that would be great, if not what sockets so I have a choice with the UK? I have energy monitoring plugs but how do I actually map this usage into a graph with Hubitat, is there a way?