Hi, Tried creating a Zone today and get the following:
Unexpected Error
An unexpected error has occurred trying to load the app. Check Logs for more information.
Otherwise the speech side all seems to be working just fine. Logs are not very helpful.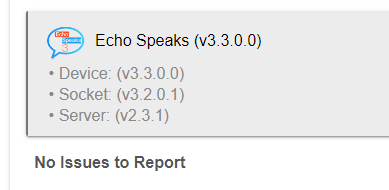 All I see in the logs is this:
app:2592019-12-04 10:28:46.899 debughubPlatform: (Hubitat)
Any thoughts?