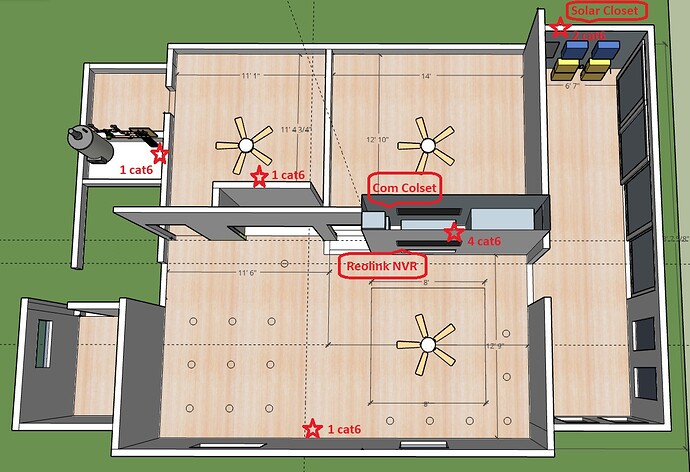 I have totally gutted this 1920 model house. All sheetrock has been removed down to the studs. Everything will be new and on a value retirement budget. The 7.5 Kwh Solar with 21 Kwh batteries will power the electrical thus high priority for low wattage systems.
Goal - ALL local control, HE only hub, small computer with network switch, dimmable strip lights under kitchen cabinets and living recessed ceiling (white only 5v or 12v or 24v), dimmable 6" LED lights (white only), smart bulb behind living room TV showing status of solar batteries (red hue <20% - yellow hue between 20% to 60% - green hue > 60%), radiant heated floors (need control options), ceiling fan controls, smart inwall switches, and option for monitoring the solar systems data. Smart TV will be the primary display.
Only items purchased so far: Reolink RLN8-410
New to HA and looking for great lower cost options.