Hello,
I have a simple water alerts with several Samsung Water Sensors set up thru HSM.
When I remove/un-check a particular water sensor in "Configure Water Sensors and Alerts", then click "Update", "Done with Water Alerts", "Done with HSM"....the updates save and the devices do not show in the text list but they are still activating the water sensor alert within HSM.
I have tried both restarting and updating my hubitat. When I go to the particular device it still says it's being used in HSM even though it's very clearly "unchecked" within HSM. Help?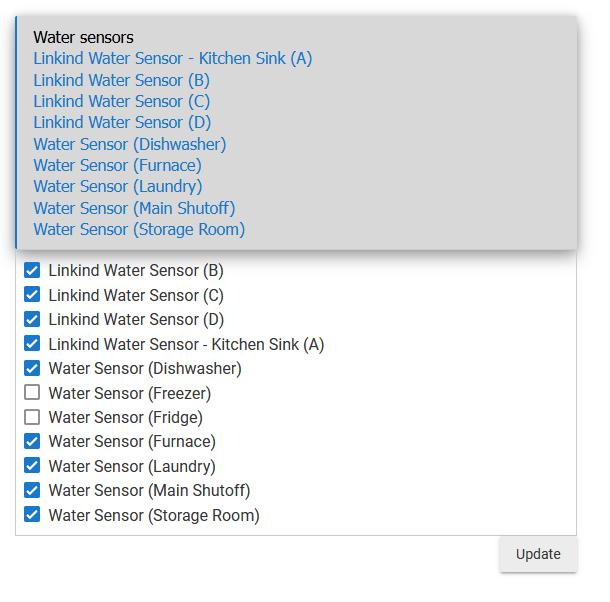 EDIT: In this example I am trying to stop the freezer and fridge water sensors from being used in the HSM water alarm. It appears trying to change any device in HSM does not actually "enact" the update even though it shows as changed in the checkboxes.
I don't mind to try re-installing HSM but I'd like to know what went wrong here so I can avoid it for next time, considering a water leak/smoke detection/HSM is more critical than any of my devices/rules/uses in hubitat.