according to the documentation, the supportedInputs attribute is of type JSON_OBJECT. However, this is the value of it: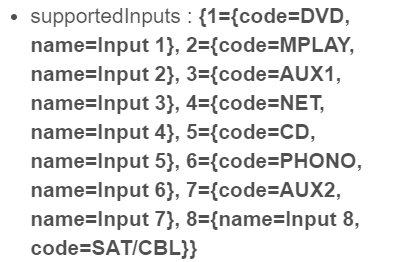 So... how am I supposed to parse that into something I can use in code? Am I being stupid here? When I read that attribute using currentValue I just get a string. So I was going to use a JsonSlurper to read it's value into an object but I can't because that's not Json

Is there some other construct to read something that's a Groovy map?