I'll start off with a brief explanation of what I am attempting to do...
I have a rule, "Master Fan Overnight", which fires on temperature change in the master BR. Currently, if the mode is Night, it fires regardless. Now that it is Fall, I realize I need to change it to only fire if thermostat mode is 'cool'. I have a condition already created that checks thermostat mode.
Problem:
When I click to edit the rule actions (see screenshot #1 below), it takes me a screen that doesn't allow me to edit the conditional expression to add the new condition to the existing conditional expression (see screnshot #2). It also doesn't include a Cancel button. I'm basically at a dead end unless I return to the App List.
Any ideas, anyone? @bravenel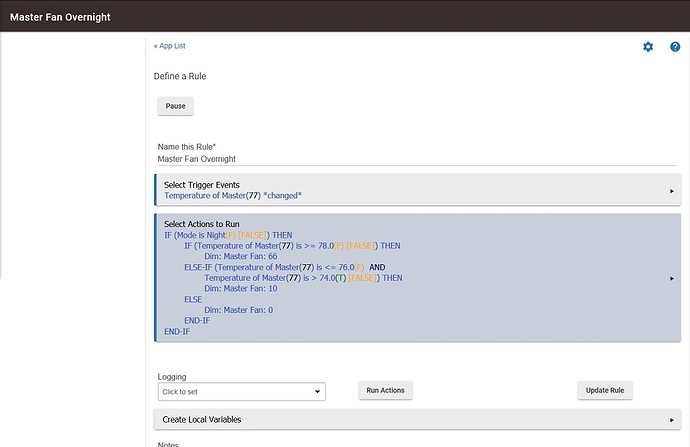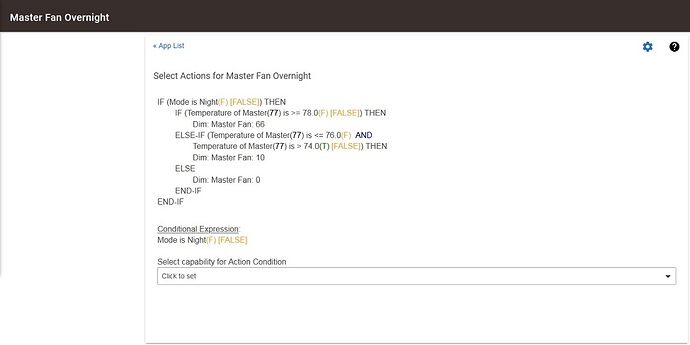 Thank you in advance!