Hi team!
I would like to create a custom HSM Rule that I can later use in different ways in WebCore.
I have created one rule, but still, cannot see it in WebCore and in HomeBridge. I can only see the "default" ones.
Is there any possibility of doing this? If yes, how?
This is what I am seeing in WebCore: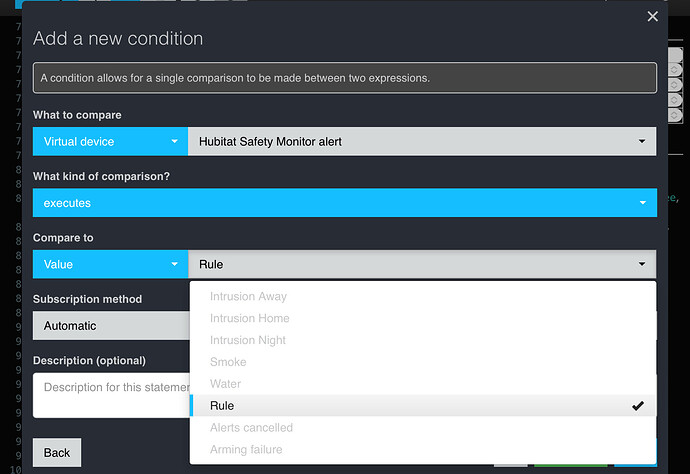 Any thoughts?
Thanks
Vlad