Is it possible to add things like the colour mode state as a condition?
The use case for me is I have motion lighting app turning on the lights to different kelvin or colour depending on the mode. But i also have switches so at night when everyone is asleep when you walk around the lights come on red and a low value so not to wake people up but still be able to see. But in a emergency i need to be able to turn the lights on to a white and brighter so in my switch rule in the mode I have a kelvin colour and a brighter level. The issue is due to the rule if the light is ON it will send a OFF and if it's OFF it will turn ON to the correct value. So as the lights ON it then needs to turn OFF to turn ON again so i came up with this.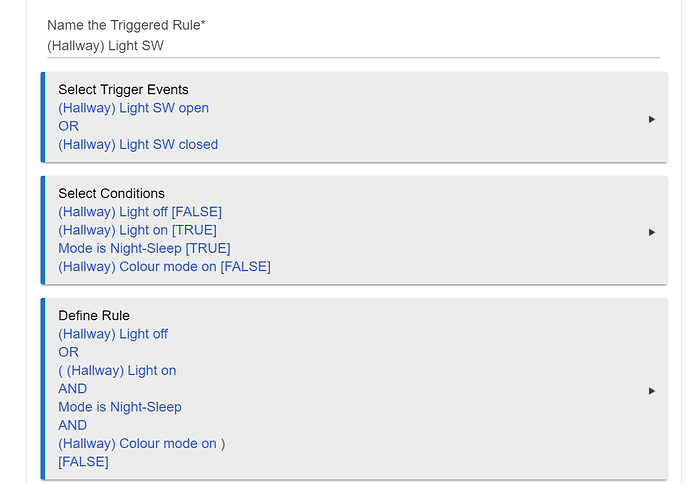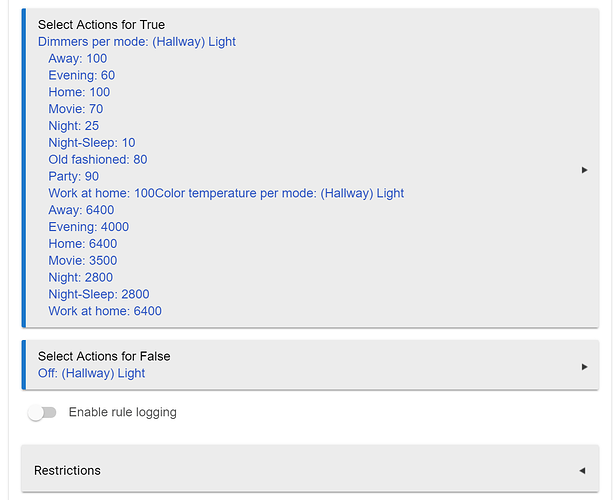 I would like to have a trigger rule that sets a global variable BOOL that if the lights in RGB mode go true.
Or just have the condition that the lamp mode is in RGB.
This way when you flick the switch it will go straight to white as it should in true then you flick it again and it will go OFF false.