I've recently setup some IKEA On / Off switches to control my shades and thought I'd share my setup in case anyone else can benefit, including connecting the switches to HE and the rules I setup. I am controlling RTS (non ZWave) Somfy motors, but would expect this should work for any shades adhering to the right capability.
Background
Earlier this year I installed my Somfy motors and once the Bond bridge became available in Australia I purchased one and linked it to HE using @dman2306 's Bond integration. A few months ago I purchased the IKEA On/Off switches with the intention of placing them in each room as a remote for each shade / group, but did not read the community posts around it's compatibility closely enough.
Solution
I recently purchased a Conbee2 zigbee USB stick for my raspberry pi 4, installing deCONZ on the pi and easily pairing the switches. This was all great timing as @martinez.mp3 has not long developed a deCONZ integration for HE, and is still actively developing it, which has allowed me to get these switches into HE.
Within Rule Machine I have setup three rules for each shade / group to allow for open, close, and partially opening each shade. The easiest way to think of these is that if I press and immediately release the open or close buttons the shades fully open or close. To open the shades part of the way or adjust their position, I press and hold the button for the direction I want the shade to go, which starts it moving, and then release the button when the shade is at the position I want.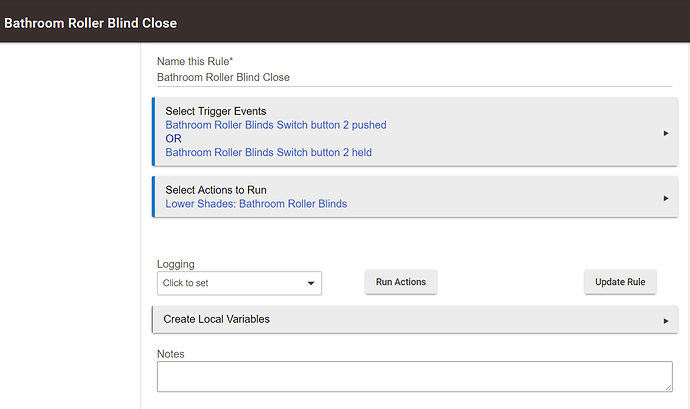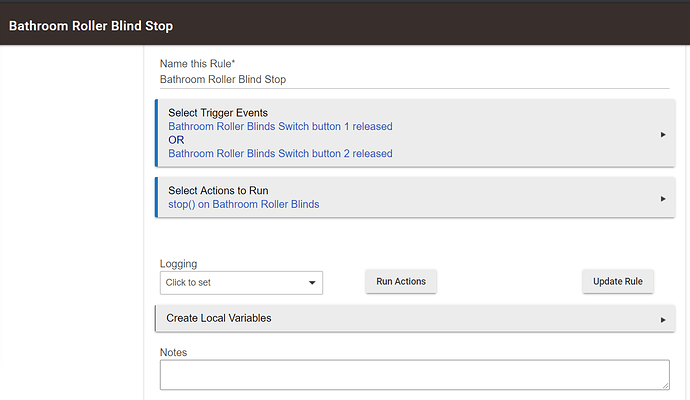 Obviously this is reliant on good hub performance and good mesh, which I can have issues with occasionally, but I will be looking at that over time. Overall I am very happy.