This is probably just me not understanding how RM displays the action of setting the PB true.
I have this action defined: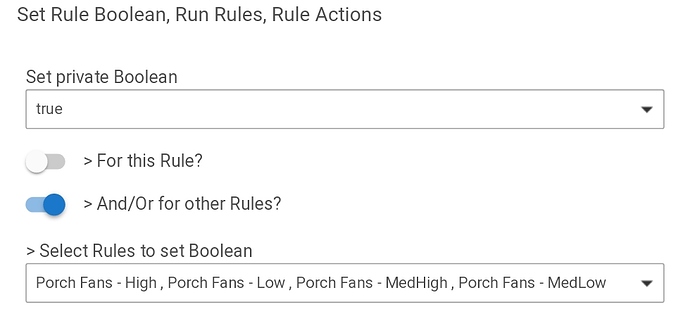 which I think is a straightforward attempt to turn to true the PB for four other rules, without changing the PB of the current rule. (At least, that's what I'm trying to do.)
But the rule action then shows this:


The last part, after the four rules, says true, which is what I want.
The Rule Boolean False statement in the beginning is the confusing part. What does that mean?
Thank you!