I am coming from SmartThings using WebCore and am a bit confused about how Simple Conditions are supposed to work.
What I want to have happen is
When the Dining Room door opens if the time is not between Sunrise and Sunset turn on the sideboard light.
2a. The action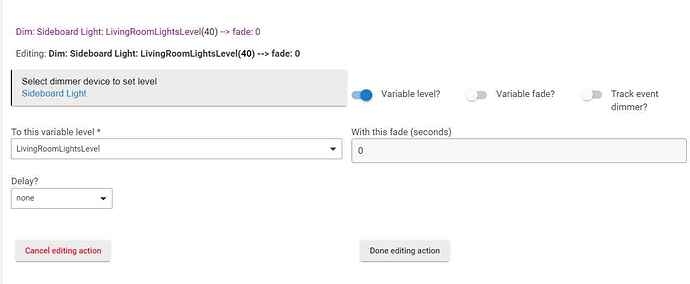 2b the Condition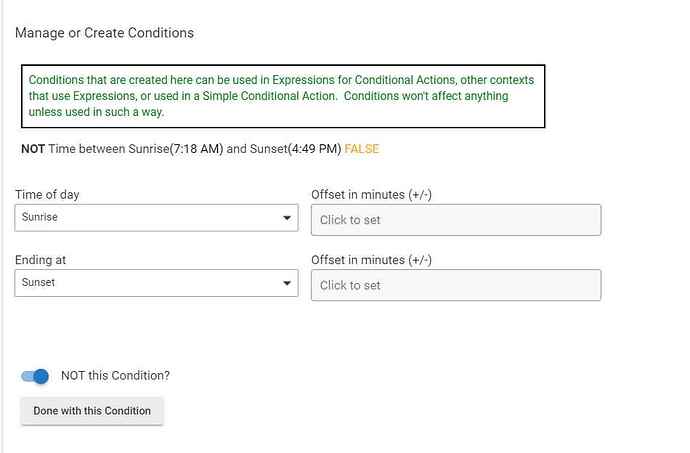 Now how do I associate the Condition with the Trigger?
Currently when I open the door no matter what time it is the light comes on. Why is it not checking the condition? What am I missing here?
Thanks